Our comprehensive property data gives us a fascinating insight into the unusual features of homes across the UK. This week - are you tired of taking the stairs? Already achieved your 10,000 steps today? You could treat yourself to a different way of moving between floors. Explored in our Q3 Property and Homemover Report, properties with the following features are currently for sale: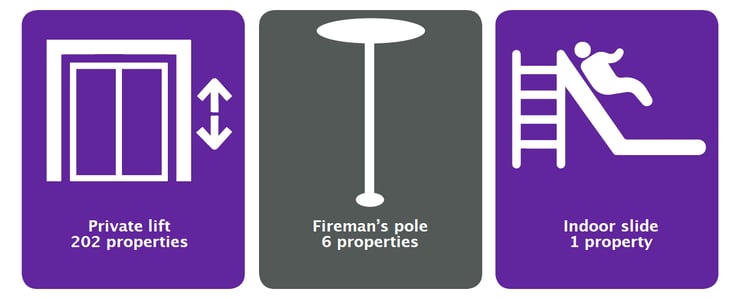 Published quarterly, TwentyCi's Property & Homemover Report is a comprehensive review of the UK property market, created from the most robust property change sources available – providing a real time review of the UK market and covering 96.6% of all property moves (both sales and rentals). To read more about unusual property features, click here, or read the full Q3 report here.
For more information about TwentyCi's property and homemover data provision and insight solution, or any of our other services, please call 01908 829300 or email enquiries@twentyci.co.uk.