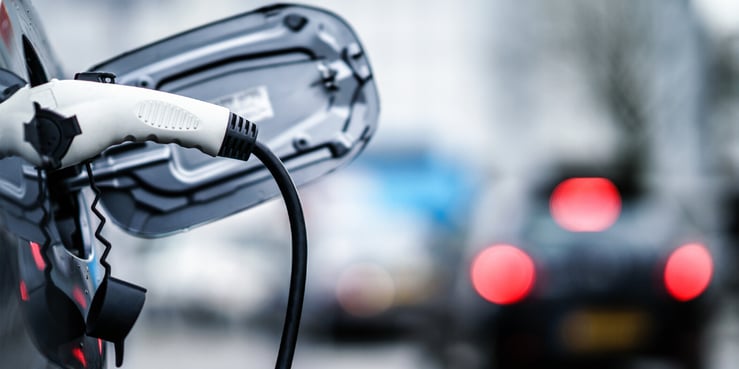 Boris always surprises. The recent announcement that hybrids, diesel and petrol cars would stop being available for sale from 2035 has surprised many, as it's a very aggressive target given the normal new car gestation period of three to five years.
This doesn't give the manufacturers all that many development cycles to come up with complete ranges of fully electric plug-in vehicles, let alone for the power companies to uprate the electricity generation and distribution networks to cope with the increased demand it will see over the coming years.
However, none of that is our problem.
Instead, with our wealth of property data - we have the most homemover data at a granular level for properties across the UK - we wondered: where is the best place at the moment to own an electric car?
The best places in the UK to live for electric car drivers
Using the standard survey methodology for most social media posts, I asked around the office what people would need if they were moving house and looking to change their current car for a plug-in electric vehicle.
The unsurprising, but singularly unhelpful, response which came back from most of the team was that a house with electricity in it would be their sole requirement. One mentioned that an outside electric socket would be useful.
So, I asked the people in the Group who actually own a plug-in hybrid or a fully electric car, and they were significantly more helpful. Based on their experience, they wanted a driveway at their property and, ideally a car port or a garage to keep them and their car dry while charging.
Armed with that useful set of requirements, I asked our analysis team to see what the best place to live in the UK at the moment would be, if you wanted to get ahead of the curve on a new electric car would be.
The results were interesting!
The five best places to live if you want both a driveway and a garage are (by quantity of properties):
Birmingham
Nottingham
Peterborough
Sheffield
Leicester
You can see from the map that the places with the most driveways and garages are mainly in the east of the UK, although north and south Wales and Northern Ireland all have a reasonable quantity.
Basically, it looks like you don't want to live in Scotland (and I'm Scottish, so it really pains me to write that). And given the relative quantities of housing it comes as little surprise that the five places with the least driveways and garages are:
Lerwick in the Shetland Isles
The Hebrides, off the west coast of Scotland
The Isle of Man
The Orkney Islands
West London
So, in conclusion, your hunt for a house with somewhere to park your electric car and somewhere to keep it (and you!) dry is going to be harder the further North and West you go. Of course, houses are usually cheaper there too, which might make the choice a lot more simple!

Engage with high value consumers to drive purchase
If you're looking to better understand UK consumer behaviours specific to your own sector, we can help.
Using our unique mix of property insights and media efficiency intelligence, we deliver for our clients high value homemover consumer audiences.
These are consumer audiences who consistently outperform the spend of a typical (non homemover) consumer audience.
Beyond the automotive industry, we work with clients across a variety of other verticals, including but not limited to: retail, utilities and financial services.
---
If you would like to find out more about our homemover marketing programmes and the superior results our data and strategic insight delivers, drop me a line or give me a call.
TwentyCi | enquiries@twentyci.co.uk | 01908 829300