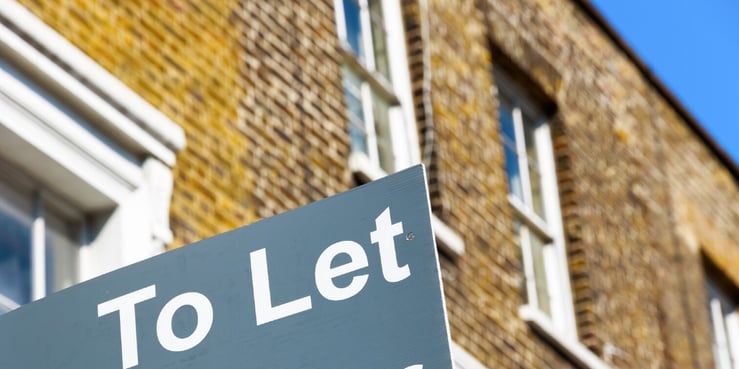 The last few years has seen increased momentum in the uplift in the number of couples and families electing to rent as opposed to buy.
The impact of over inflated house prices, a lack of affordable housing stock, austerity and a subdued economy have all contributed to significant growth in the rental sector.
In 2019 there were 875,000 whole house rentals a 7% increase on 2018.

For a country that has historically considered rental to be a temporary situation (and for many a stigma) the new norm reflects the societal move to borrow rather than buy whether this is the car you drive, the phone you carry, the film that you watch or the music that you listen to.
Of the 875,000 rentals in 2019 over 60% or 500,000 were unfurnished properties aligning the behaviour of the renter with that of a home buyer. Behaviour that sees an extraordinary level of expenditure on beds, sofas, soft furnishings and electricals in the first six months of renting a property.
But how are brands adjusting to the spending propensity of this rental audience?
Many of the traditional retailers appear to have a blind-spot to the value of this ever growing lifestyle with their content focused on the "home owner" as opposed to the "home occupier" & this despite bemoaning their woes on the high street. Ikea meanwhile marches ahead having recognised the opportunity and embracing the propensity by releasing an entirely new range of furnishings designed for millennial renters.

Other brands tapping into this cultural shift include John Lewis' recent collaboration with rental home supplier, Tipi, which has seen the creation of John Lewis furnished apartments in a new London development. Samsung have also joined in on this partnership, supplying and fitting these homes with the latest smart connected appliances, a first deal for the electronics giant in the build-to-rent market.

Argos, a brand arguably aimed at lower-middle income consumers has recently provided renters or those looking to rent, with design and style inspiration for 'rent relevant' home furnishings, with recent features such as 'how to refresh your rental'.

Sainsbury's have also recognised the rise of renters, having urged renters to consider life insurance or critical illness cover, products the supermarket offers under their Sainsbury's Bank brand.
So what would we know?
From our UK property universe we track all whole house rentals, furthermore our category insight across all aspects of a home from sofas to kitchens enables us to identify the right type of property and renter for a brand to target. For example, if you are promoting garden furniture and barbeques, a 1 bed flat without a balcony is probably not your best option!
So if you want to understand the value of renters to your brand and how best to engage, drop me a line or give me a call.
---
TwentyCi | enquiries@twentyci.co.uk | 01908 829300