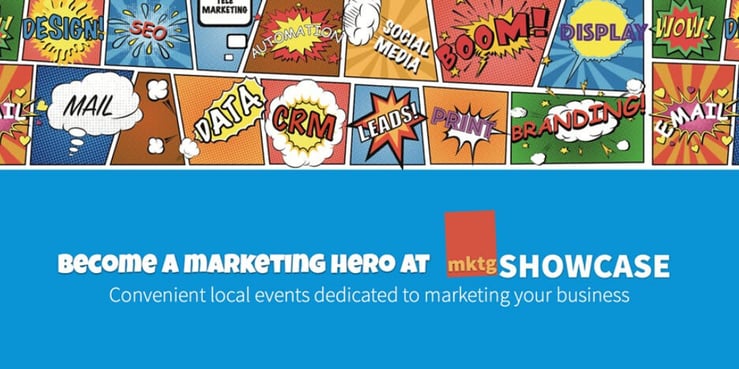 On the 5th November 2019, two of our Client Services team attended the marketingSHOWCASE event at London's Emirates Stadium. The event runs several times a year in locations across the UK, including Birmingham, Manchester & London. Each location includes a series of fast-paced keynote seminars, presented by expert speakers carefully selected from the event partners, sponsors and industry bodies.
What's new in paid search?
The first seminar attended was hosted by Receptional Limited, entitled "What's new in paid search (PPC)?". The presentation focused on Google & YouTube and the new features available for brands to advertise. These include:
Smart shopping campaigns - brands can now provide Google with the various elements to a campaign and Google's machine learning now works out where they will be best placed e.g. search, display, gmail etc.
Search ads are bigger than ever - brands can now have up to 3 headlines on search ads and more character space. It's worth ensuring that your brand is running on the latest character limit.
Responsive display ads - Google can test combinations of headlines, images & descriptions to ensure the highest return for brands, using machine learning.
Targeting those who didn't engage - brands can now target the 96%+ that didn't click on a search ad on YouTube. Search captures people and video moves people - brands should marry the two together.
3 ways to power up your marketing skills
The second seminar attended was entitled "3 ways to power up your marketing skills", hosted by Imran Farooq from MMC Learning. The presentation focused around the 3 "P"s to ensuring improvement in your skillset and marketing prospects.
PATHWAY - get clarity on your destination. What does a perfect future look like. Set "BHAG" (big, hairy, audacious goals) for yourself.
PROFICIENCY - commit to becoming a master. SWOT analyse yourself & your skills and become a "T-shaped" marketer, with a broad range of knowledge but with deeper discipline in certain specific areas.
POSITIONING - to breakthrough to the next level. Think how you are positioned in the minds of others, and how you want to be positioned. What does success look like to you?
Become a master of social media
The third seminar "Become a Master of Social Media" was around marketing content planning, run by ContentCal. They described the purpose of content being for the awareness and consideration stage in the marketing funnel; consumers choose brands & suppliers that they trust, and content can help build this trust. Within the presentation they outlined the 5 steps to bring content to life:
Content theme creation - find the themes for your content that people are searching for.
Analysing trends - what trends are happening currently that are relevant to your brand?
Content & influencer research - what other content topics have gained significant traction in your area? Can you replicate something similar? What are influences in your industry talking about & can you engage them in conversations?
Bring it all together - using a content planner tool.
Measure & optimise - what engagement have you seen, where can you improve?
How to 12x your marketing ROI
The fourth seminar attended was entitled "How to 12x your marketing ROI" by Force24. This included an advice-led framework to follow, which included steps to increase brands marketing ROI, and some precursor elements that all marketers need to understand to begin with. This included being able to measure, having the right tools for the job, doing the "squint" test, getting to know your best, embracing your email delivery role & deciding on your approach to split testing.
Overall the day was a fascinating insight for our client relationship managers, and they both came away with some new insight and useful practical tips to take forward.
To get your free ticket to a marketingSHOWCASE event, click here.
---
Would you like to find out more?
TwentyCi | enquiries@twentyci.co.uk | 01908 829300