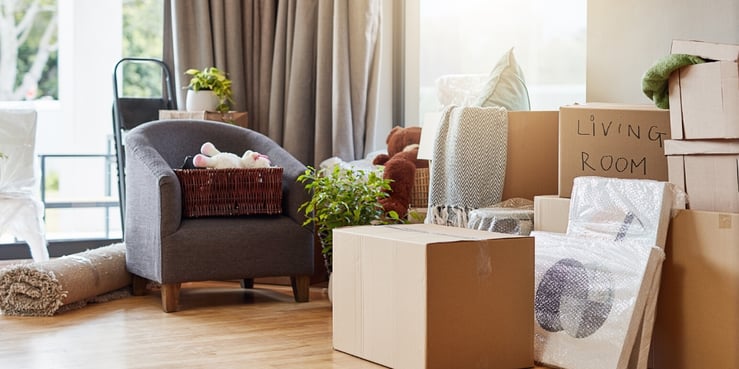 In this our most recent post in our Property Pulse series, we update you on the 'Boris bounce' latest and the opportunity impact for businesses selling home related products and services.
Our regular insight into the current 'Boris bounce' trend has seen us recently publish the following related posts:
Now, for the end of February, we can report double-digit growth of 10% across all property sales, when compared to the same period last year – what's more, this figure has held for the last two weeks. Additional data reveals that new instruction volumes remain consistent to our last update at -3%; again a number that has remained constant for the previous fortnight.
So whilst there are marginally fewer properties being listed for sale than a year ago, more of the homes that are available to buy are being sold.
Our Strategic Solutions Director, Stuart Ducker, commenting on our data for all property values, adds, "We are definitely entering a period of stability and modest property market growth despite Brexit."
The 'Boris bounce' impact is stronger still when looking at homes valued at more than £500,000. With our latest data revealing that new instructions are up 5% year on year, there is no downturn in properties coming to the market for this category. There is also an even greater rise in sales agreed (sold subject to contract) of 22%, and exchanges for these types of properties are up by 11%.
Latest data for properties valued at £1million+ shows that property in this price range coming to the market has increased by 14%, with sales agreed up by 24% and exchanges up by 12%.
The property market continues to bounce back and with it a significant opportunity to deliver respite for hard pressed retailers given the high propensity to spend of homemovers across a wide range of categories including beds, sofas, kitchens, bathrooms, carpets and curtains.
Watch this space for the latest market analysis and insights as we continue to monitor this trend.
#2020Vision
---
With the general election happening in week 50 of 2019, our analysis looks at the property market from the week following (week 51), right up to the latest week at the time of writing, when compared to the same period the year before.
You might also like The Long Read: The future of the property market - and what this means for your brand or agency.
Or read our previous update on this analysis in Property Pulse - 'Boris Bounce' latest sees exchanges rise further in February.
Talk to us about how we can create your homemover marketing programme.
TwentyCi | enquiries@twentyci.co.uk | 01908 829300