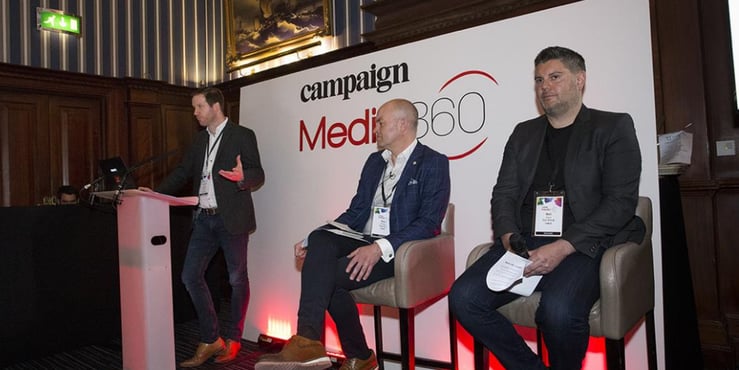 Forget the complicated jargon, the technology, the smoke, the mirrors. What brands need is to link information together to build a full picture of a person: to resolve an identity.
Last week our Director of Digital Solutions, Paul Hickey, joined an expert data panel in Brighton at Media360, led by LiveRamp's Sales Director, Graham Tricker and joined also by Neil Joyce, Chief Executive and Co-Founder of data consultancy, CVL Group.
In a move to maximise rather than potentially squander precious investment in data, smart brands should place more emphasis on joined up data that provides a consistent user experience, agree the expert panel. It makes perfect sense of course, to achieve better targeted marketing vs. bombarding consumers with non-relevant intrusive messaging, surmises Graham Tricker.
It's a value exchange that we champion at TwentyCi: creating contextually targeted marketing programmes that cut through to reach customers at exactly the right moment that they have a need for your product or service. As Paul Hickey elaborates: "People are giving up their information and personal contact details to get value back from the advertiser; it's about understanding individuals' perspective and what is important to them at a particular moment."
You can read the full article or contact us today to find out more about how we can help your business better reach your target audience.