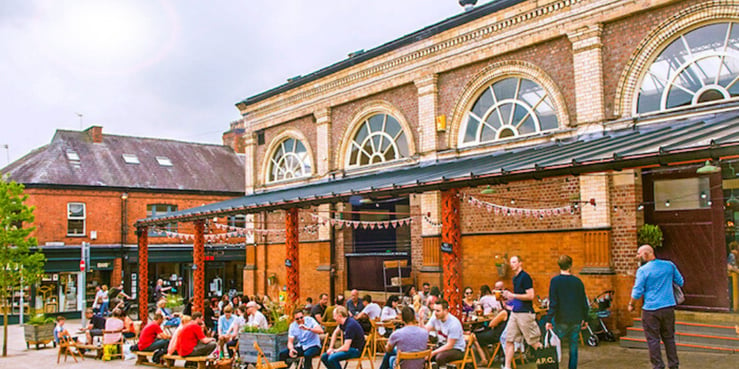 For the second year running, we have collaborated with The Sunday Times and online mortgage provider, Habito, to contribute to the prestigious Sunday Times Best Places to Live guide for 2020.
Providing property intelligence compiled from more than 4,500 different sources of public domain and commercially available data to create a whole of market view, we contributed insights into home ownership across the Best Places to Live shortlist. No other publication includes such breadth and insight.
The locations across the country that made the final line-up, and together provide the definitive guide on where to live in Britain, are listed below. Each have been selected for various factors, including but not limited to: house prices, schooling, commute times and overall quality of life.
Also considered were views from The Sunday Times UK homebuyers' panel of experts.
Colin Bradshaw, our Chief Customer Officer, comments: "For the second consecutive year, we are delighted to have worked with the team behind the production of The Sunday Times Best Places to Live, providing the underlying home ownership data. We have the largest and most comprehensive source of homemover data available in the UK, relied on by many to deliver high value property insights into the residential property market and the consumer behaviour around a home move".
Here's the pick of the best towns, villages, cities and suburbs to be found in the UK for 2020…
Overall winner
Altrincham, Greater Manchester
Regional winners
Best in the East – Norwich, Norfolk
Best in London – Victoria Park, London
Best in the Midlands – Uppingham, Rutland
Best in the North and North East – Howardian Hills, North Yorkshire
Best in Northern Ireland – Ballycastle, Co Antrim
Best in the North West – Bollington, Cheshire
Best in Scotland – Edinburgh: Leith, Edinburgh
Best in the South East – St Albans, Hertfordshire
Best in the South West – Cheltenham, Gloucestershire
Best in Wales – Narberth, Pembrokeshire
For more on the overall and regional winners, check out the official guide here.
Or, for further information on our homemover data insights or marketing programmes, get in touch today.
---
TwentyCi | enquiries@twentyci.co.uk | 01908 829300
* Our Whole of Market view includes the following high-level categories: Valuations; Property Searches; Property Listings from Portals, CMS Systems and Estate Agents; Legal Searches; Surveys; Chain Data; Referencing and Title Data.
** Within the analysis provided to The Sunday Times, we have classified a Starter home as 0-2 bedroom properties, a Family home as 3-4 bedroom properties, and an Executive home as having 5+ bedrooms. We have then provided multiple measures for the areas and regions in the United Kingdom, including volume of property exchanges, median sale or rental price, time properties spend on the market and percentage of asking prices achieved.
Image: Altrincham Market, credit ILoveManchester.com