Why Housing Market Stats Spell Good News for Luxury Retailers
By
TwentyCi
·
3 minute read
The property market, though without its challenges, is still transacting at a relatively normal level. While mid-priced properties are exhibiting slowed growth, there is notable increased activity at both ends of the pricing spectrum. On the one hand, demand for affordably priced properties has risen, as more people seek budget-friendly housing. At the same time, the luxury property segment is also flourishing, attracting high net-worth homemovers who are looking for more opulent residencies.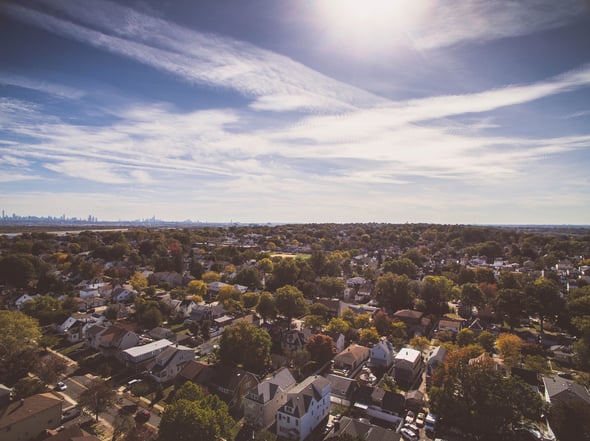 In TwentyCi's latest Property and Homemover Report for Q3, 2023 we announced that people are now 37% more likely to buy properties worth £3 million and over in 2023 than in 2022. For properties priced £2 million to £3 million, there was a 9.7% rise year on year.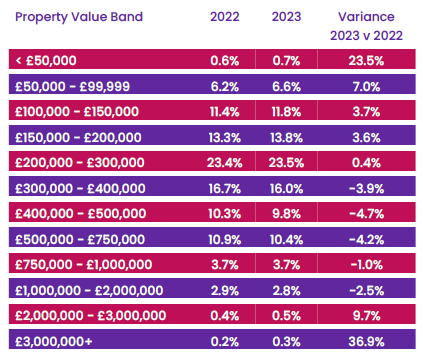 This was also evidenced when we applied our property market data to the Experian Mosiac. The most affluent members of society are still highly active in the property market, with the following segments showing an increase in moving:
Vintage Value – up 8.1% year on year
Country Living – up 7.4% year on year
City Prosperity – up 5% year on year
This surge in the most expensive properties in the UK is highly favourable news for the luxury retailer.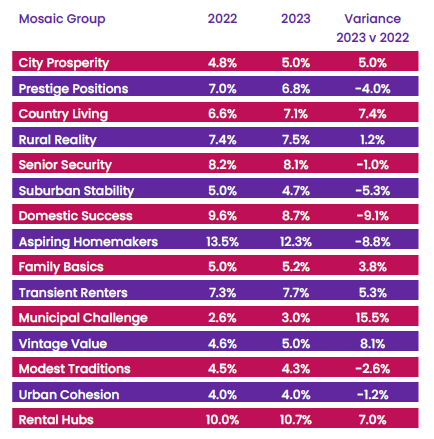 Why is a rise in more people moving into high-priced properties a positive sign for luxury retailers?
Now that we know the higher-end properties are selling well, what does this mean for you? Well, the housing market doesn't just stimulate spending on homes – it also drives spending on goods and services. By aligning your marketing with the property market, luxury retailers can connect with an affluent audience that will be actively seeking to enhance their lifestyles. TwentyCi can help you to connect to this audience and target them through marketing. We are experts in the property market and we know that there is a ripple effect where people buying homes influences consumer spending. Luxury goods are not necessities so consumers will only indulge in them when they feel economically secure. The fact the £3 million-plus housing market is thriving, shows that there will be more demand for luxury goods.
The property market provides valuable insight into the economic landscape and consumer confidence. The wealth effect always comes into play when talking about the housing market. When property prices rise, people always consider themselves to be wealthier and become more inclined to spend money on products and services. The current average asking price is £431k, which is £9k higher than this time last year and £62k higher than 2019. When people feel richer, they are more inclined to spend, and retailers reap the benefits.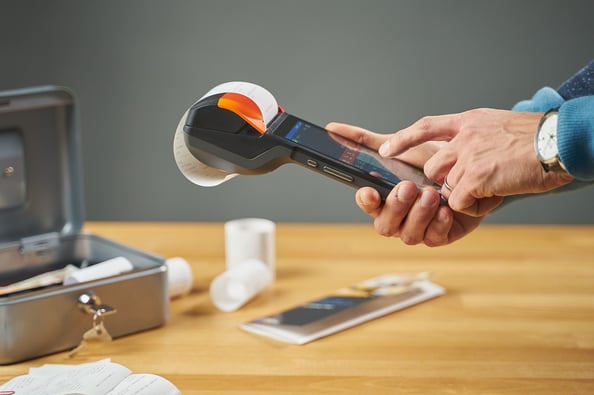 Relocation is a significant driver of spending, as people always need new goods when they move home. Luxury homeowners are more likely to invest in their living spaces and this results in increased spending on premium home goods and design services. You can capitalise on this and become the go-to destination for homemovers looking to establish their new lives. That's why partnering with TwentyCi makes sense. We can give you access to who these homemovers are or set up a marketing campaign entirely for you. Our UK residential property data and property market analytics are the most accurate the market.
Who is the luxury consumer and how do you access them?
Effectively marketing to high-end consumers relies on comprehending your customers. The luxury consumer is one who wants to feel valued and will be highly engaged with any brand they purchase from. They want exclusivity, quality and experiences. Ultimately, they like to stand out from the crowd. You need to gain their loyalty. This customer can be a highly influential voice for your brand as according to GWI, 41% say they tell their friends and family about new products they purchase.
These homemovers are more likely to have the disposable income required to buy luxury goods and services. The allure of luxury brands is not only in the quality and exclusivity they offer but also in the aspirational lifestyle they represent. As homeowners witness the affluence of their new neighbourhoods, they become more inclined to embrace this aspirational lifestyle and invest in luxury items.
The problem is consumers who are high-net-worth individuals are hard to find, especially in the highly competitive world of luxury brands. We offer you a unique and smart way to find these customers through their house-moving activities.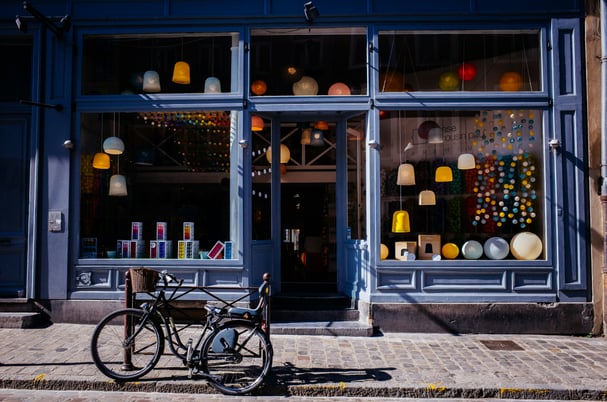 By using data-driven marketing strategies, luxury brands can tailor their marketing efforts to reach the right audience. If you'd like to find out more about how our UK residential property data and property market analytics can help you to locate high-end buyers for your luxury brand, get in touch. We can go through our marketing services too which will help you to generate leads and increase revenue.