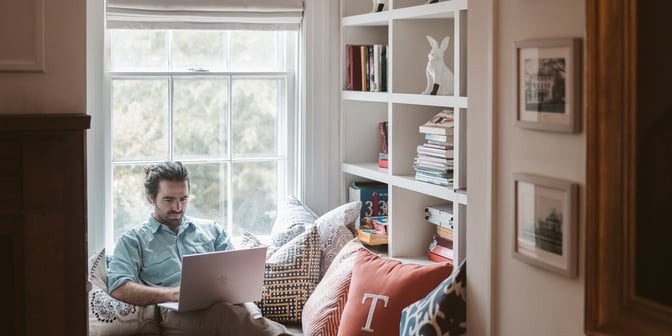 We kick start 2021 with a fresh national lockdown, which isn't as much of a shock to us as the first was. We are relieved to see that this third lockdown is quite different to the first in that the property market remains open and there are tens of thousands of consumers trying to complete their home move before the stamp duty holiday concludes at the end of March.
For many retailers homemovers represent the most valuable consumer on the planet spending over £12 billion per annum in the UK in addition to the transaction value.
Many businesses have already learnt how they can adapt their trading without having their doors open in the usual pre-Covid manner, which puts them in a stronger position during this third lockdown. With a focus on online shopping and click & collect as a good option for many as an alternative way of trading, the focus moves to effective marketing spend.
Throughout 2020, here at TwentyCi, we have seen some great examples of clients changing their usual activity to make it more relevant to the current situation. For example, a furniture retailer who uses TwentyCi data to target homemovers with the highest propensity to convert with a direct mail piece. Pre-Covid the approach here would have been to drive in-store visits, but with stores closed this isn't possible right now. However, the consumers' needs haven't gone away, and this activity is working well for them. So, their key call to action was changed to visit their website or to call the contact centre, and they provided the homemover with a voucher to redeem in store post-lockdown.
We have no doubt that any retailer who provides furniture and home improvement products will see another surge in the next 6 weeks as consumers continue to improve their living spaces. Get in touch with us today to find out how we can help you get through this third lockdown.
---
TwentyCi | enquiries@twentyci.co.uk | 01908 829300