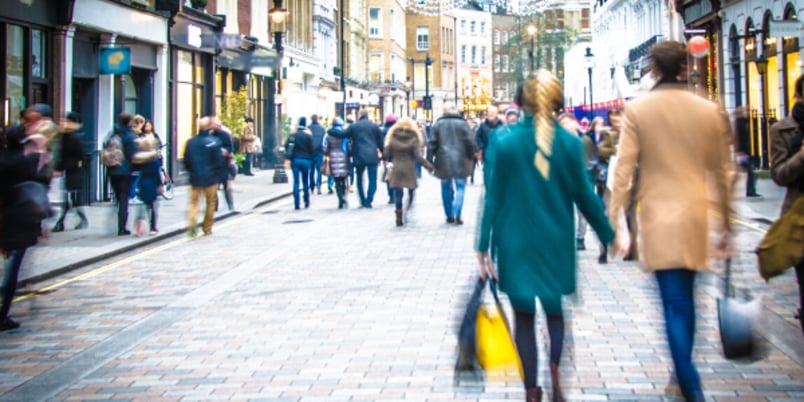 The BBC reported this week that shopper numbers are still almost 30% below the pre-pandemic levels in 2019.
Whilst a decline in footfall during uncertain times might usually prompt businesses to be more cautious with their marketing budgets, focusing less on acquisition and more on nurturing existing in-market customers, it is arguably a good time for both.
This is a mindset that focuses on marketing efficiency and is an approach to consider not just in tough trading times, but as part of your wider business strategy.
Whilst Covid-19 persists footfall will likely be suppressed for quite some time. So, what do you do as a retailer in this period, when spending on marketing to fewer actual buyers makes little sense?
Well, how about concentrating your available marketing spend on consumers that have a need to be in market, despite the virus concerns. An audience committed to a home move, for example, and who actually need your product, now.
The retail value of a homemover
Consumers who are in the process of moving to a new home are nine times more likely to make home furnishing and home improvement-related purchases than a non-homemover. These consumers typically spend 50% more on these products and services than those not involved in a house move.
The important point is that even in these uncertain times, the property market is buoyant (up 40% on 2019) and homemovers who are already committed to move, are still in the market to buy from you, unlike other customers whose expenditure may be more discretionary.
So, if you are looking to shore up revenue and declining footfall, take a look at homemovers; you won't be disappointed. Contact us to find out more.
---
TwentyCi | enquiries@twentyci.co.uk | 01908 829300
BBC News Story - https://www.bbc.co.uk/news/business-57230017