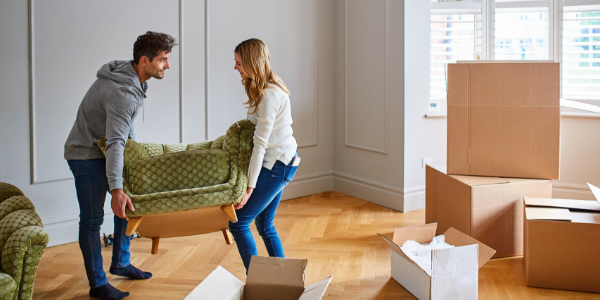 The announcement of a Stamp Duty holiday in England & Northern Ireland on properties up to £500,000 until the end of March 2021 will deliver a significant boost to the retail sector.
A first-time buyer will save a potential £10,000 with non-first-time buyers saving nearly £15,000 freeing up significant amounts of money to spend on their new home.
Recent research highlighted that homemovers are worth c.£50 billion per annum to the UK economy or 2.4% of GDP simply by measuring the direct impact to home moving services and subsequent retail spend*.
Based on our 10 years of implementing and managing marketing programmes we know that the process of moving creates a waterfall of expenditure across a multitude of sectors and categories including carpets, curtains, DIY, furniture, furnishings, kitchens & bathrooms as well as estate agents, conveyancers, removers, mortgages, insurances & broadband.
Our recent blog highlighted the Top 5 retail purchases made by homemovers. For those brands in the top 5 "sweet spot" as much as 30% of all footfall & traffic can be achieved from homemovers with the right engagement programme.
For the programmes we are involved with, either as a wholly compliant GDPR data provider or full service agency, we typically see homemover marketing programmes deliver an ROI of £20:1 with a significant uplift in demand in the 3-months prior to a move & peaking in the month of the move and continuing for up to 6 months post move.
So, if you are looking to take immediate advantage of the extra cash homemovers now have available please get in touch with us today to find out more.
---
*Research from View My Chain April 2020 
TwentyCi | enquiries@twentyci.co.uk | 01908 829300