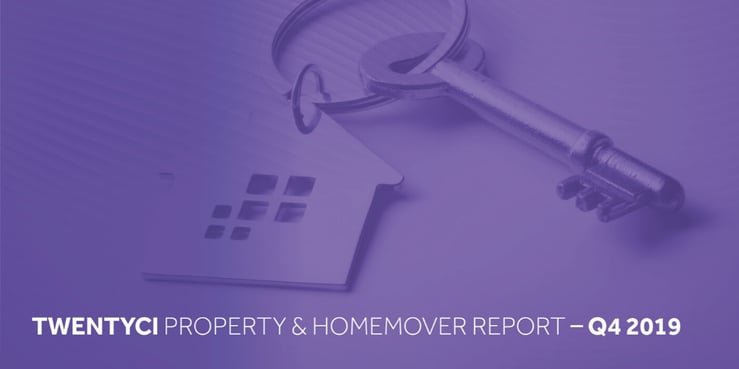 Today we have published our Property & Homemover Report: Q4 2019, the latest in a regular series of quarterly reports featuring data and analysis for the whole of the UK property market.
Our report provides unique insight into the people behind the numbers, creating a picture of the demographic, regional and socio-economic factors impacting the housing market, as well as many major business sectors.
The reliability of our report is testament to the strength of our comprehensive UK homemover data, compiled from the most robust property change sources available – providing a real time review of the UK market and covering 99.6% of all property moves, both sales and rentals.
Report highlights
Property exchanges increase slightly by 0.8% year on year, but new instruction volumes fall 3.4% year on year

Online agents take 10% of market share at the lower end of the market for first time

No early signs of anticipated 'Boris bounce; potential for Middle England to drive uplift



Would you like to find out more? Drop us a line or chat to one of the team today on 01908 829300.