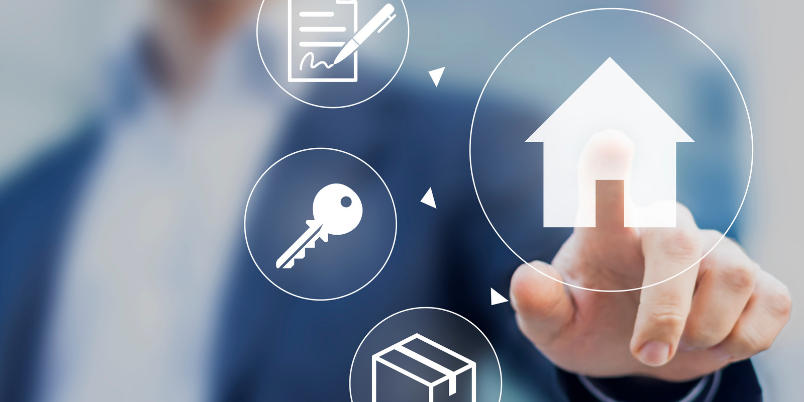 In the past 18 months many of us will have experienced the impact of the seismic shift in momentum within the residential property market. The pandemic has led many to re-evaluate their living circumstances, with the introduction of the Stamp Duty holiday merely providing an additional catalyst for change. This is highlighted by the fact that normally there are around 1 million owner occupied properties sold each year, but as of July 2021, there are 2.2 million properties in the home moving journey.
The continued value of homemovers to retailers

This shift in the market has also been reflected by many brands within the retail sector such as Dunelm, DFS, Wren Kitchens & Next reporting significantly upbeat results as a consequence of the spending power of consumers and the uplift in the volume of homemovers. This is because the homemoving process drives an explosion of expenditure across a wide range of sectors and categories, from furniture, to DIY, to automotive, with Aviva estimating that over £12 billion is spent by homemovers each year in addition to the value of the property purchase.
UK property data & insight: A credible and comprehensive source
The breadth and depth of the TwentyCi property universe and homemover data & insight, which spans over 29 billion data points per annum from over 4,500 data sources, has been featured extensively in the last 18 months within leading publications including The Times, The Sunday Times, The Financial Times & The Telegraph. We have provided visibility on the momentum within the residential property market and the ongoing impact of the Stamp Duty holiday deadlines.
Furthermore our work within the Estate Agency sector, including with 15 of the top 20 agents, has been used to support insight as well as endorse and confirm the market share of several brands, including Savills and Purplebricks. Lucian Cook, Director of Residential Research at Savills has said: "The real-time data and analysis provided by TwentyCi has provided invaluable insight into the performance of different sectors of the UK housing market in a fast-changing market. It has allowed us to stay on top of market trends, at a time when other sources of data have been lagging what has been happening on the ground".

Additionally, TwentyCi's view of the residential property market has been provided to the Bank of England and the Cabinet Office as they wrestled with the macro-economic challenges of the pandemic, including the volume of transactions at risk from the initial Stamp Duty holiday deadline and the following impact, had the Chancellor not extended it. Similarly, our quarterly Property & Homemover Report is now considered a bellwether publication on the behaviour of the UK sales & lettings market, and is referenced by publications across the spectrum.
Would you like to find out more? Drop us a line or chat to one of the team today on 01908 829300.