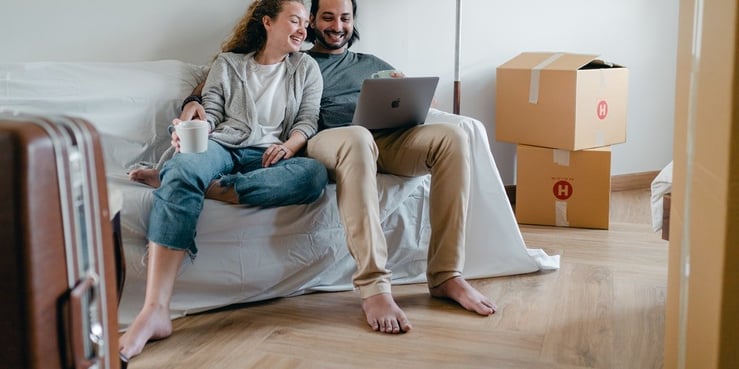 As we absorb the details and plan for the new lockdown in England, we are naturally pleased to see that the property market remains open, unlike during our first lockdown. In other regions of the United Kingdom the property market also remains open.
From the vast intelligence we have for the property market, there are over 550,000 people in the process of buying or selling a property in the United Kingdom right now. This is over 200,000 more than the same period last year, and is being driven by two key factors –
A significant surge in the number of homeowners re-evaluating their circumstances & coming to market

The

further stimulus of a

stamp duty holiday

for properties worth under £500k until 31st March 2021
Can homemovers save Christmas for retailers?
There are over 550,000 people currently in the process of buying or selling their homes, we already know that homemovers are the most valuable segment to retailers – they spend more frequently and spend more than non homemovers. The purchase cycle spans from around 6 months pre move, right through to 12 months post move in some cases.
Retailers are now facing a challenging month and of course November and December are key trading months that for some can make or break what has already been a difficult year.
Given their higher levels of spend, homemovers can help to save Christmas and retailers should start talking to us now so that we can start planning the best communications strategy for your brand.
---
TwentyCi | enquiries@twentyci.co.uk | 01908 829300